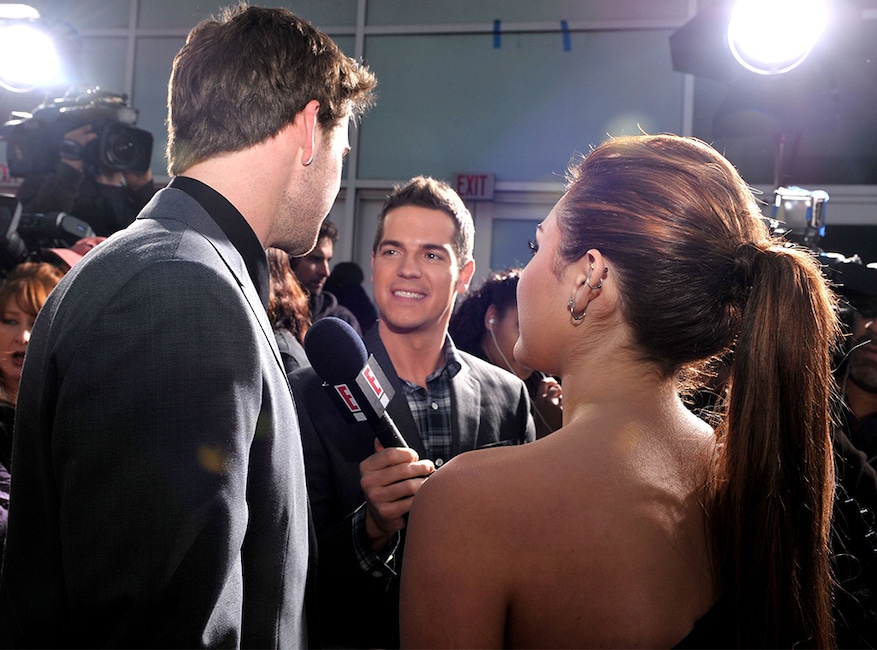 Watching The Last Song now just doesn't hit the same, does it?
It's been 10 years since the film adaptation of Nicholas Sparks' coming-of-age romance of the same name was released in theaters on March 31, 2010. And in that time, its stars Miley Cyrus and Liam Hemsworth, who met while filming the movie on Tybee Island, Georgia and fell in love in the process, have broken up, gotten back together, surprised us all with a marriage announcement, and then surprised us even further by announcing their divorce just nine months after tying the knot. 
So, like we said, watching the love story of Ronnie and Will–especially their happy ending–feels a little bit bittersweet, like a promise being made that we know can't be kept.
That's not to say we don't wish Miley and Liam all the happiness in the world in their new relationships. (Miley's currently coupled up with Cody Simpson, while Liam's embarking on a new romance with Gabriella Brooks, and both seem, by all accounts, just as happy as can be.) But the anniversary of the film's got us feelings a little wistful, that's all.
Since we had a feeling like we might not be the only ones, we thought the best way to celebrate The Last Song's 10th anniversary would be with a quick look back at what once was. Here are 10 photos of Miley and Liam taken during the time of the film's release, just in case you need a trip down memory lane right about now.
Touchstone/Kobal/Shutterstock
Ronnie + Will

Miley Cyrus and Liam Hemsworth are caught in a serious moment as their characters Veronica "Ronnie" Miller and Will Blakelee in the 2010 film The Last Song.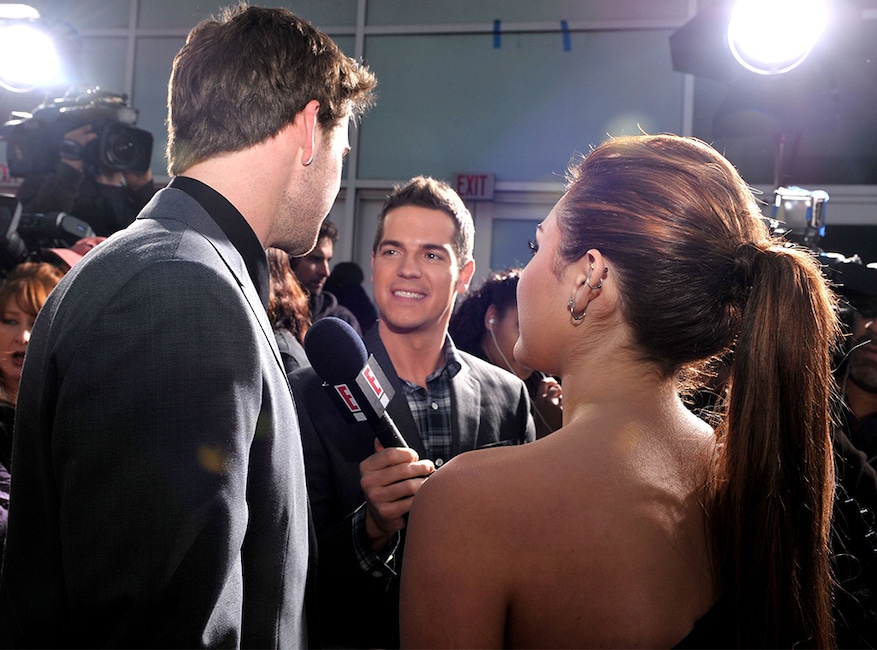 GABRIEL BOUYS/AFP via Getty Images
PremierE! Night

Miley and Liam stop for a chat with E! News' Jason Kennedy on the red carpet at the film's Los Angeles premiere, held at ArcLight Hollywood on March 25, 2010.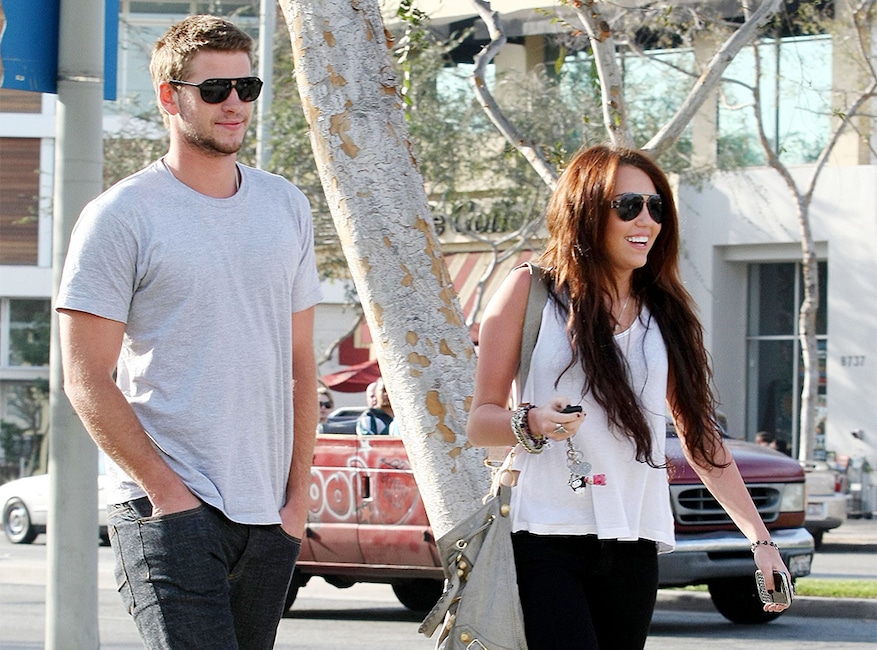 BDG/Shutterstock
Out for a Stroll

Paparazzi caught Miley and Liam as they enjoyed the L.A. sunshine in January 2010, months before the movie would hit theaters.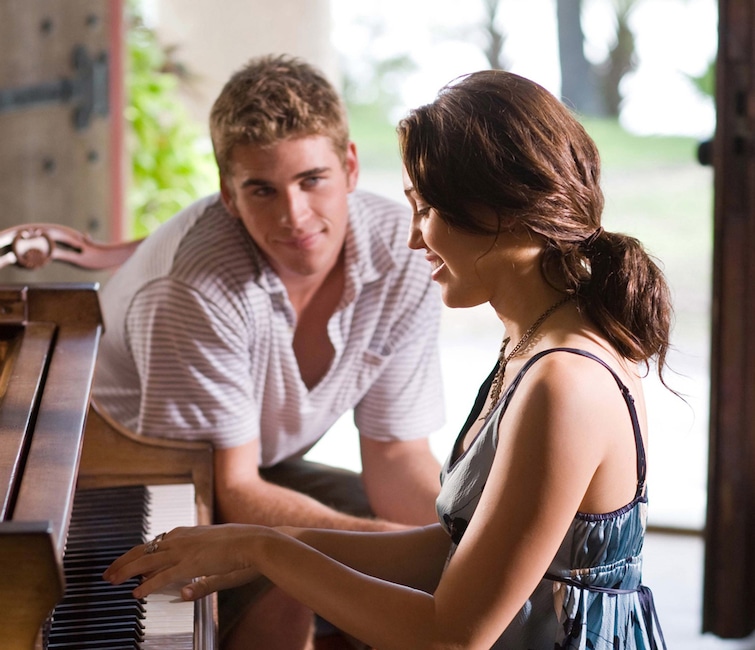 Touchstone/Kobal/Shutterstock
Music to His Ears

Liam's Will looks on adoringly as Miley's Ronnie treats him to an intimate performance on the piano.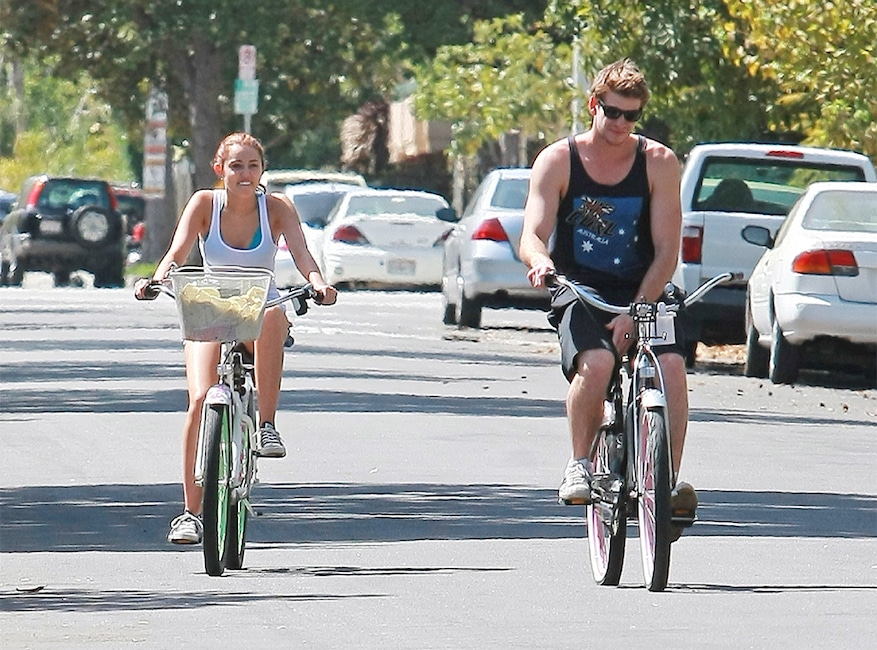 BDG/Shutterstock
Bike Ride Babes

A day after the film's L.A. premiere, the happy couple were caught by photogs as they enjoyed a bike ride around Toluca Lake, Calif., a suburb in the San Fernando Valley.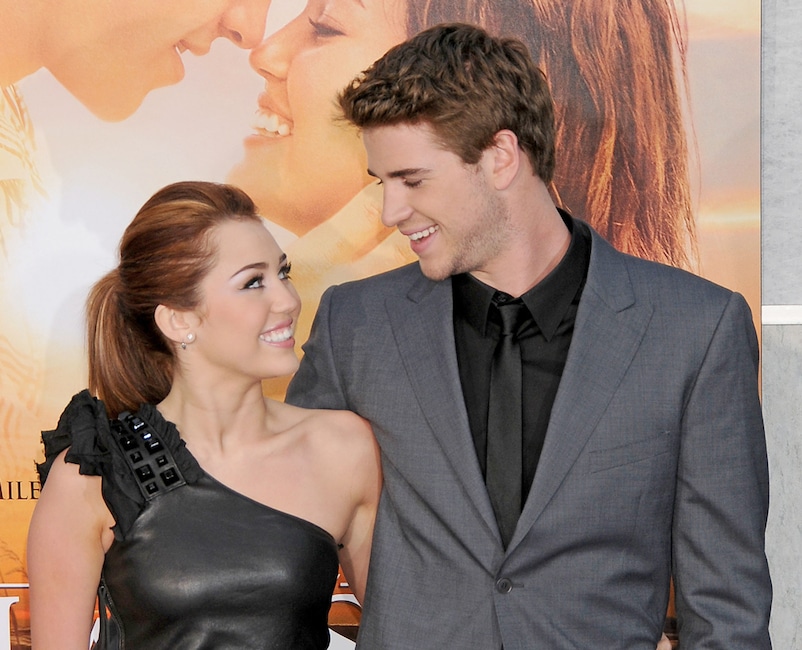 Gregg DeGuire/FilmMagic)
Cheesin' for the Cameras

Miley and Liam are all smiles as they pose for photos on the red carpet at The Last Song's premiere.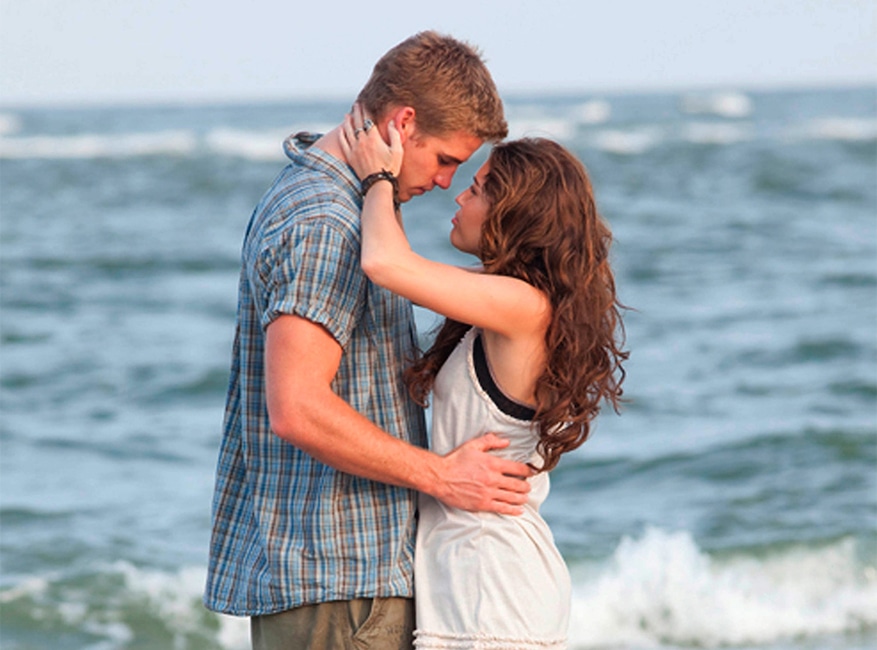 Touchstone/Kobal/Shutterstock
Romance in Wrightsville

As Ronnie and Will, Miley and Liam share a tender moment on the shores of Tybee Island in Georgia, which stood in for the film's Wrightsville Beach, N. Carolina setting.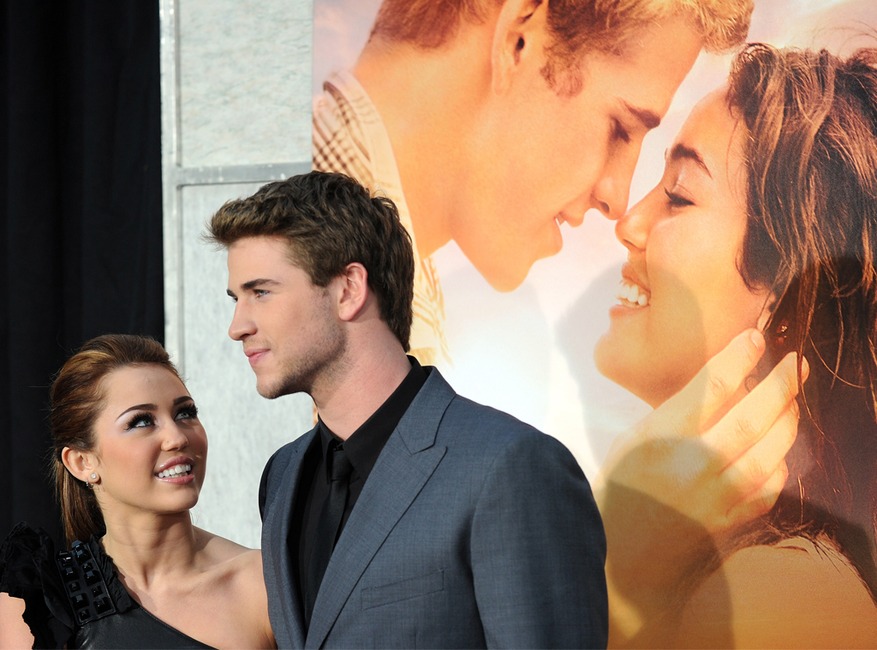 GABRIEL BOUYS/AFP via Getty Images
Double Take

Miley gazes lovingly at Liam as the two pose for photos in front of the film's poster–aka a giant photo of themselves–at the L.A. premiere.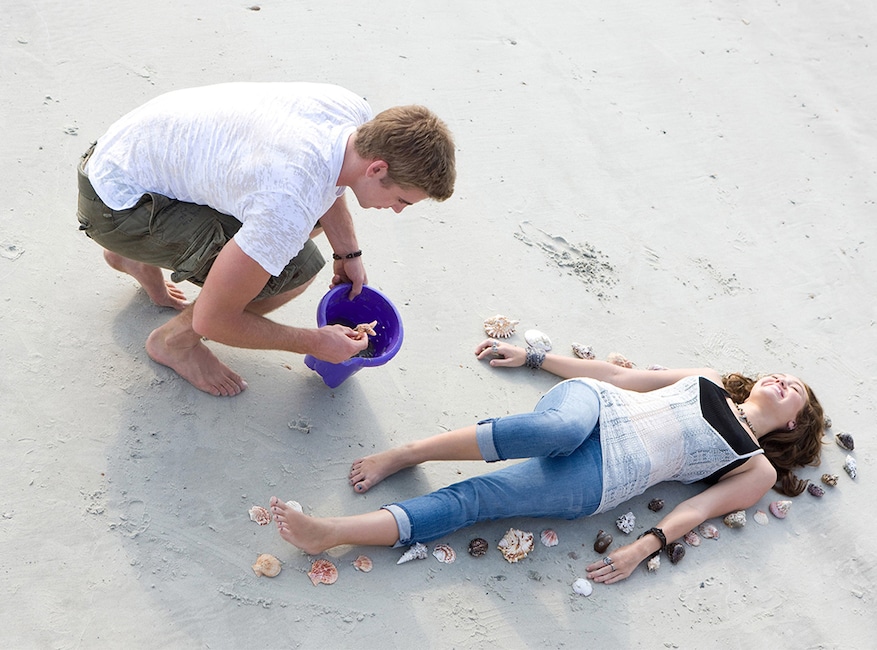 Touchstone/Kobal/Shutterstock
Sweet as (S)hell

In an adorable moment from the film, Will outlines Ronnie in assorted seashells as she lays in the sand.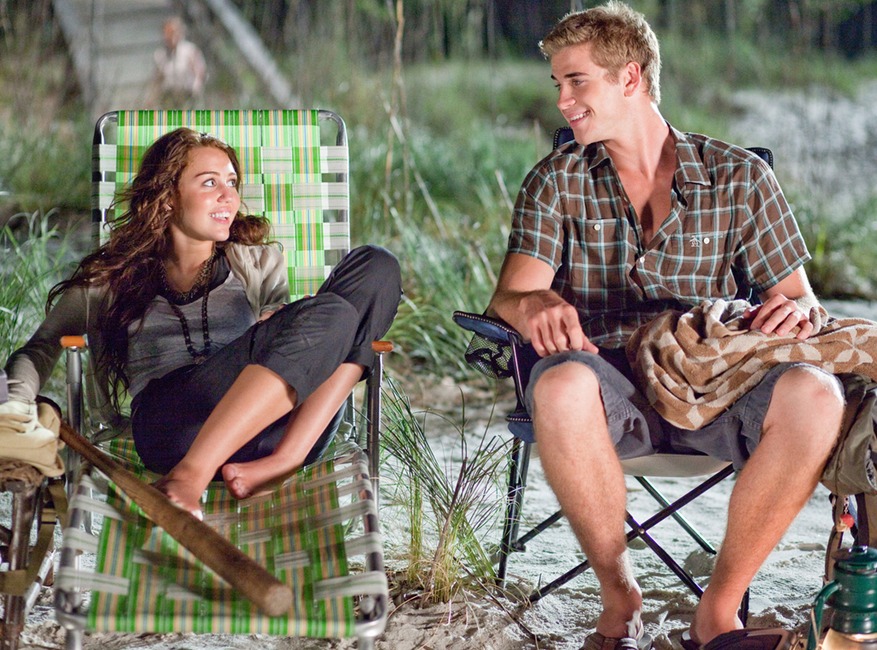 Touchstone Pictures/Sam Emerson
Young Love

Is this a shot of Ronnie and Will falling in love or one of Miley and Liam? And is there really a difference?
If you want to keep the party going and happen to be a Starz subscriber, you can stream The Last Song through them either on demand or via Amazon Prime Video or Hulu.
var fbstarttime = new Date(); !function(f,b,e,v,n,t,s) { if (f.fbq) return; n = f.fbq = function() { n.callMethod? n.callMethod.apply(n,arguments):n.queue.push(arguments) }; if (!f._fbq) f._fbq = n; n.push = n; n.loaded =! 0; n.version = '2.0'; n.queue = []; t = b.createElement(e); t.async =! 0; t.src = v; s = b.getElementsByTagName(e)[0]; s.parentNode.insertBefore(t, s); }(window, document, 'script', 'https://connect.facebook.net/en_US/fbevents.js');
fbq('init', '1611373942516879'); fbq('track', 'PageView');
var fbendtime = new Date();



Original Content

Website Source