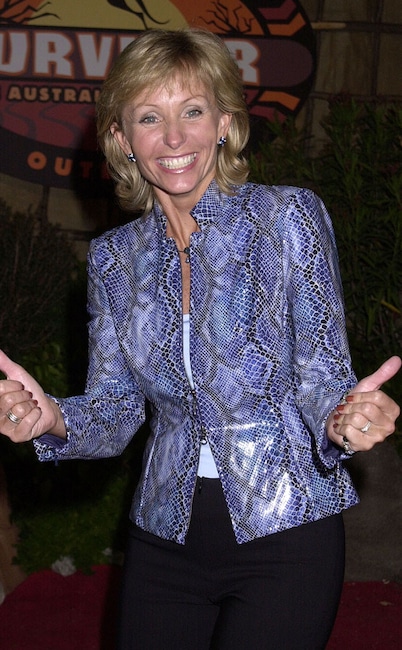 20th season. 20 winners. 18 MIA champs.
When the cast of Survivor's historic 40th season was revealed, fans of the CBS reality hit lost their minds as the show managed to get 20 returning Sole Survivors to return for another shot at the title and the $2 million grand prize. Iconic players such as Boston Rob, Parvati and two-time champ Sandra and more were on the roster, but many of Survivor's most infamous winners were noticeably missing from the cast list. 
To be fair, it would be hard to stage a season with 38 players, though Jeff Probst did confirm they at least reached out to almost all of the winners to gauge their interest about possibly returning.
"We did call most of the winners just to see their level of interest, but we did have a general idea," Probst explained to ET Canada ahead of the season 40 premiere, going on to admit he never thought an all-winners season would actually come to fruition. 
"It wasn't out of a lack of respect for the people we didn't invite, it was more that we wanted to taste a little of the early days, a little of the middle, a little toward the end and a little of right now," he said of the team's strategy for assembling the cast. "So we could have a composite of different styles of gameplay, different ages, different types of people and we have it. It worked out better than I ever dreamed."
And that dream comes to an end tonight, with Probst set to reveal the winner of Winners at War in the three-hour finale. So we decided to check back in on the 18 winners fans won't be seeing in tonight's episode, including Richard Hatch, John Cochran, Jenna Morasco and more.
So what are the 18 Sole Survivors who didn't return for Winners at War up to now? And which ones chose not to return for the historic 40th season? Find out…
CBS
Season 1: Richard Hatch

The OG ultimate Survivor, Richard, now 58, will not be returning for the chance to win $2 million, which makes sense seeing as how he is one of the most polarizing winners the show has ever had, and in an interview with US Weekly, Probst said, "Given his history on our show, it did not seem appropriate."
After serving time in federal prison for failing to pay taxes on his season one win (as well as on other income) and causing controversy when he returned to play again in 2004 for the All-Stars season when he was accused of rubbing up against fellow castaway Sue Bird when he competed in a challenge naked, Probst explained to the mag, "The bigger consideration was 'Where is the show now?' and 'Do these 20 winners represent the show today?' In that sense, we didn't feel that Rich fit into the equation."
Hatch has still managed to sort of be a part of Winners at War, recapping episodes on his YouTube channel.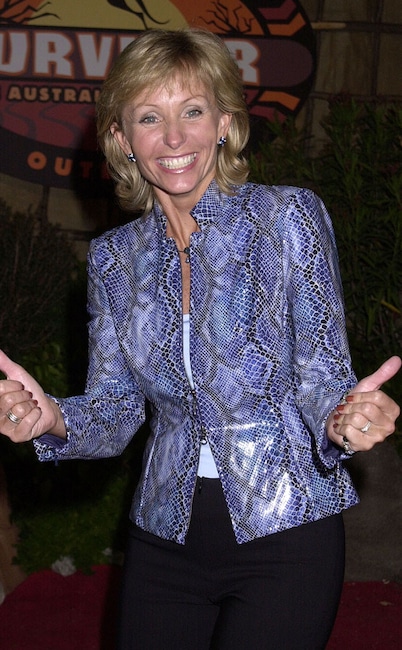 Gregg DeGuire/WireImage
Season 2: Tina Wesson

While there was no official reason given for the first female winner's absence from the all-winners outing, the fact that she played another two seasons to lackluster results (she was voted out first during All-Stars and was voted out during Blood vs. Water only to be immediately voted out a second time after earning her way back into the game) may have contributed to the decision-making process. 
In an interview with Rob Cesternino, Wesson confirmed she was contacted early on to gauge her interest, but then was told shortly before filming began that she would not be part of the cast. "I just thought they were not doing an all-winners season then [when the news came out]…oh my heart was broken, just absolutely broken," she said.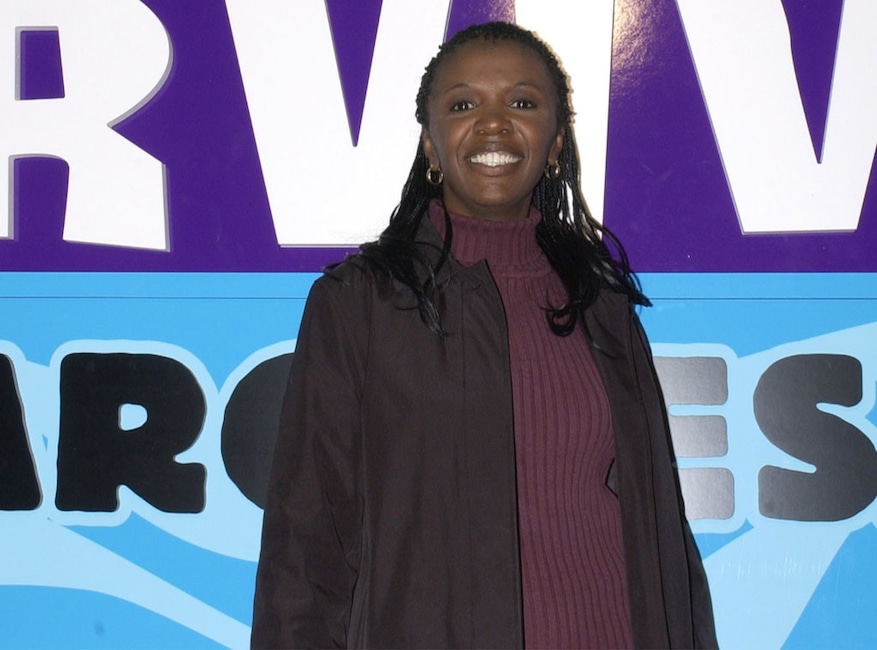 Theo Wargo/WireImage
Season 4: Vecepia Towery

Though she won Survivor: Marquesas in a close 4-to-3 vote, Vicepia said on the Talking with T-Bird podcast that she was never called about possibly participating in the all-winners season. "Zero, none, nilch," she said when asked if she had any contact with anyone in production. "Not even a phone call to say, 'Hey, we thought about you…' No, nothing."
But Vee said she's doing just fine without a return to Survivor, saying, "I can't complain, life is good."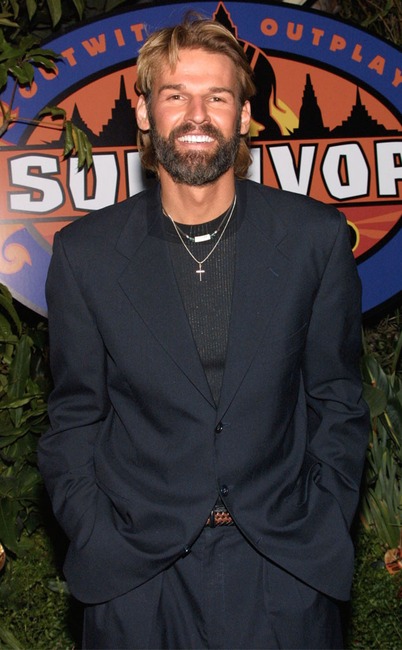 Frederick M. Brown/Getty Images
Season 5: Brian Heidik

Given his headline-making run-in with the law since his win in 2002, with Brian being arrested in 2006 on misdemeanor battery and animal cruelty charges after his then-wife Charmaine Costigan called the police claiming he had shot a puppy with a bow and arrow (and this incident came after Charmaine was arrested for spousal abuse after allegedly smacking him in the nose in 2002 just ahead of his season's finale airing), fans were not expecting to see this past winner return. 
"I don't think he's ever adapted to real life since then," Charmaine told the Journal-Constitution of the impact Brian's time on the show had on him following his arrest.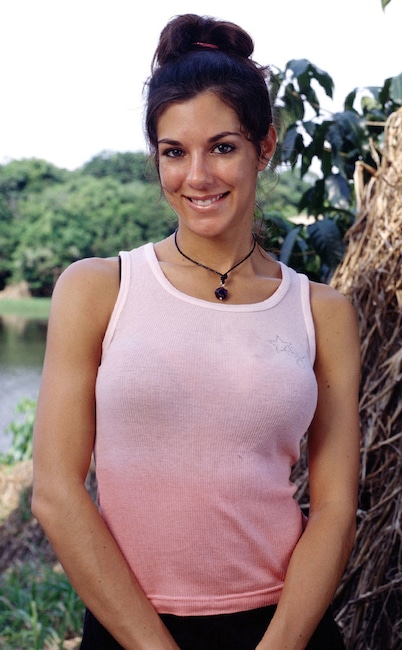 CBS
Season 6: Jenna Morasca

While her former castaway beau Ethan Zohn is back to compete for another shot at becoming the sole Survivor, Jenna isn't back after winning Survivor: The Amazon and has faced some personal obstacles since her Amazon win. 
In 2018, the reality TV veteran was arrested for a DUI and drug possession after allegedly biting a police officer after being treated for an apparent overdose.
Jenna had previously returned to compete  during the All-Stars season, but had to leave the show to be with her dying mother, who passed away from breast cancer days after she returned home; Jenna also lost her father in 2016.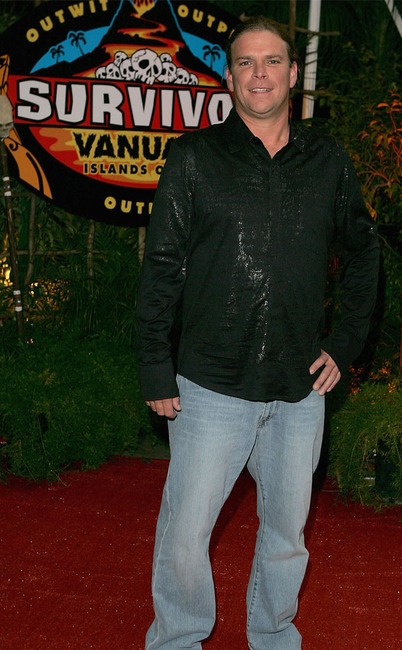 Mark Mainz/Getty Images
Season 9: Chris Daugherty

The construction worker who was the sole Survivor in Vanuatu hasn't been heard from much in recent years and he's likely just a casualty in the producers' quest to stack the cast with winners from all eras of the show.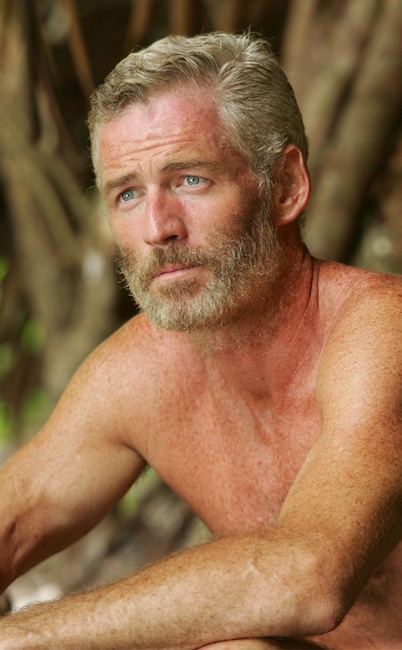 Bill Inoshita/CBS Photo Archive/Getty Images
Season 10: Tom Westman

The firefighter played one of early Survivor's most impressive games, winning five Immunity idols, so fans were a little bummed not to see the Palau winner, who became an insurance salesman, back for the 40th season. It could be due to producers hoping to put together a mix of different generations of players. 
Bennett Raglin/WireImage
Season 12: Aras Baskauskas

Since winning Panama, Aras has gone on to open a yoga studio in Cape Town and married Christy Peterson in 2015. The two founded her successful clothing line, Christy Dawn, together, and have two sons. 
Ahead of the season 40 premiere, Aras Instagrammed an edited letter Probst had sent to returning winner Kim Spradlin Wolfe, hinting that he had turned down the opportunity to play again to be with his family. 
"I was starting to think he had forgotten about me," he captioned the Photoshopped image. "But you know what they say, never make assumptions!"
In an interview with Rob Has a Podcast, Aras said he rejected the offer to return, saying he "had my time in the sun." Happy with his life at home, he said, "They couldn't have paid me enough to go back out there…but I'm so grateful to Survivor."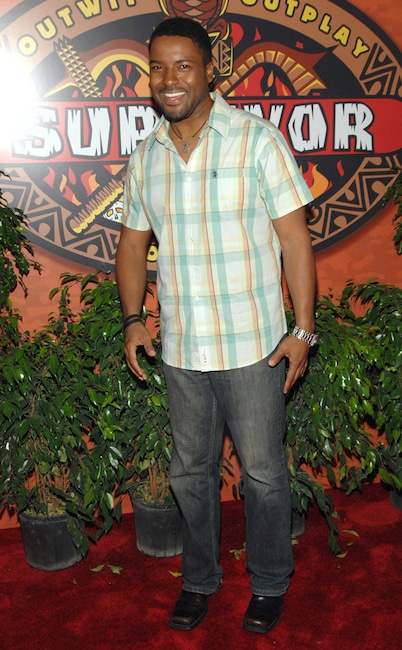 Jason Kempin/FilmMagic
Season 14: Earl Cole

Survivor's first-ever unanimous winner isn't back in action for season 40, but not because producers weren't interested. In May 2019, Earl and his wife welcomed their second child three months early, with Earl explaining during a Reddit AMA, "I knew I wasn't going. My daughter had just got out of the hospital, after being in there for 3 months! I was in serious dad mode. No time to go play a game, no matter how special the season."
He continued, "I've been invited to return 4 different times, but the schedules just didn't line up with my work schedule. I did tell them that if there was to ever be an all winners, I'd be there! CBS knew I had just had a newborn baby, so S40 was out of the question. Timing was just bad. I did get calls from other winners to see if I was going though.:)"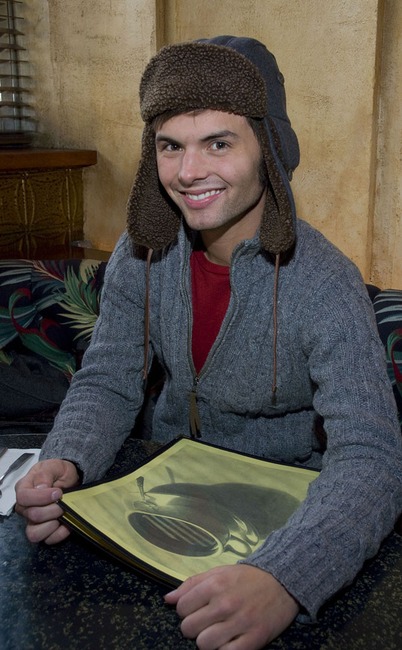 Steven A. Henry/Getty Images
Season 15: Todd Herzog

While Todd expressed interest in returning during a Reddit AMA last year–saying "Of course i'd play again! A winners season would be rad or a winners vs. runners up"–the winner of Survivor: China is not one of the 20 castaways. 
But after his win in 2007, Todd publicly struggled with alcoholism, appearing as a  frequent guest on the Dr. Phil Show. He made headlines in 2017 when he alleged to Stat and The Boston Globe that the producers of the show supplied him with alcohol and Xanax before carrying him out onto the stage during his infamous 2013 appearance, when he blew a .5 on a Breathalyzer test. (He appeared again in 2016, revealing he had relapsed.)
A rep for the show denied the claims, telling E! News, "The Stat article does not fairly or accurately describe the methods of Dr. Phil, the TV show, or its mission to educate millions of viewers about drug and alcohol addiction. The show does not give drugs or alcohol to its guests and any suggestions to the contrary is errant nonsense. "
Now sober, Todd is engaged and planning a November 2020 wedding. On the day of the season 40 premiere, he wrote on Instagram, "I may not be battling it out in winners at war but I'm so beyond grateful to be a part of this amazing show!"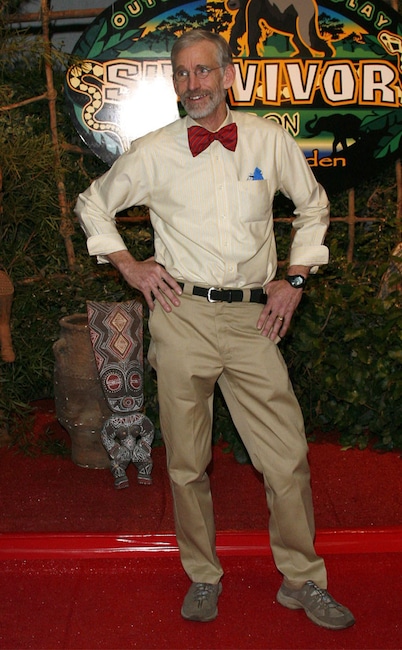 Jean Baptiste Lacroix/WireImage
Season 17: Bob Crowley

The oldest Survivor winner to date (winning the final vote when he was 57), the former teacher and fan-favorite (he also won the player of the season poll, adding another $100,000 to his winnings) is not returning for season 40. And according to a kind message he responded to on Twitter, he was never contacted. 
"If they had called me I would have gone, be you need an invited to be on the show," the proud Mainer wrote.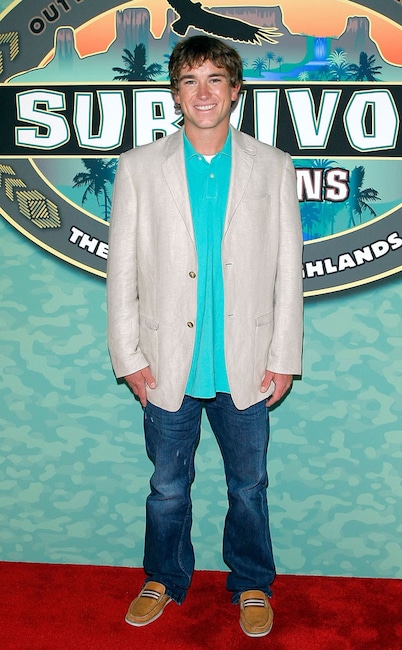 Jemal Countess/Getty Images
Season 18: James "JT" Thomas Jr.

Sometimes nice guys end up finishing first and it's not that exciting.
While he won his first season, earning the show's second-ever unanimous final vote, JT has since returned twice, playing in seasons 20 (as a member of the heroes tribe in Heroes vs. Villains) and 34, when he was the fifth person voted out in Game Changers. But it was notoriously bad move of handing over his idol to "villain" Russell Hantz and consequently being voted out that JT is remembered for even more than his win.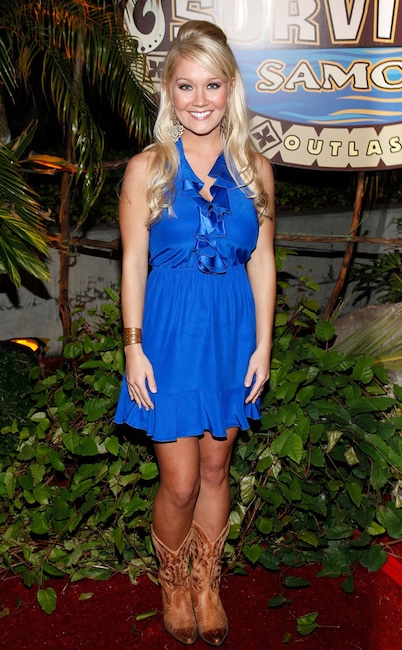 Brian To/FilmMagic
Season 19: Natalie White

Unfortunately for Natalie, she is considered by many to be one of the "worst" winners in the show's history, as she beat out Russell Hantz in the disappointing Samoa finale, with Probst even saying, "I think Russell was the victim of a jury of bitter people…This season was so lopsided in terms of one person (Russell) completely dominating the game that to not give him the money and the title is a bit silly."
Since her 2009 win, Natalie, now 36, has mostly been quiet in the Survivor world, aside from hosting a 2010 preview special for TV Guide Network.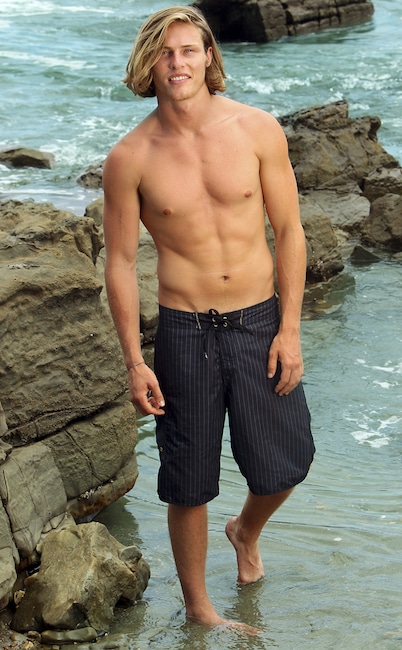 Monty Brinton/CBS via Getty Images
Season 21: Jud "Fabio" Birza

Just 21 when he won the final tribal council vote, Fabio is still the youngest ever winner of Survivor, narrowly beating out Chase Rice in a 5-to-4 vote in the Old vs. Young season.
But shortly after his win, the male model was arrested for skateboarding under the influence in Santa Monica in 2011. And, because of his newfound cash-flow, he was released after posting $37,000 and picked up in a stretch limo. In 2012, he confirmed he was married and the couple have since welcomed a daughter.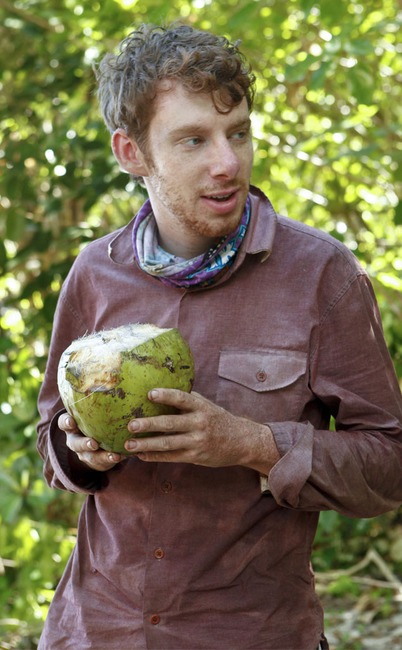 Monty Brinton/CBS via Getty Images
Season 26: John Cochran

The winner of Fans vs. Favorites has decided to sit the all-winners season out, even if Probst really wanted him back. 
"I can tell you that of all the people we wanted," the host told Entertainment Weekly, "I would say Cochran is the only one that would have been on the list [where] if he had said yes would probably have a spot on the show."
But Cochran, 33, had previously said his time competing on Survivor (after first competing on season 23 ahead of his win in season 26) was over and is now a TV writer working for CBS. 
Cochran has been watching season 40 and occasionally tweeting his thoughts, and ahead of the finale he joked, "As you watch this week's Survivor finale, please keep in mind how difficult it will be for me not be shown bashfully smiling in the reunion audience. Thank you."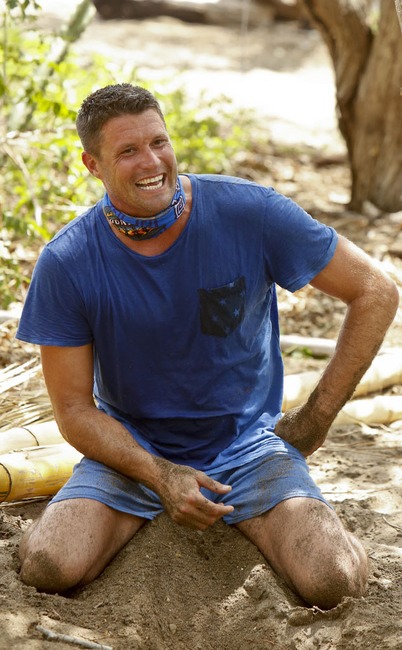 Robert Voets/CBS via Getty Images
Season 30: Mike Holloway

The Worlds Apart winner, who was an oil driller from Texas when he competed before going on to start a T-shirt line, revealed to an inquiring fan on Instagram that he "was not asked" to be part of the Season 40 cast. 
He's been dating Big Brother season 17 contestant Meg Maley for over four years.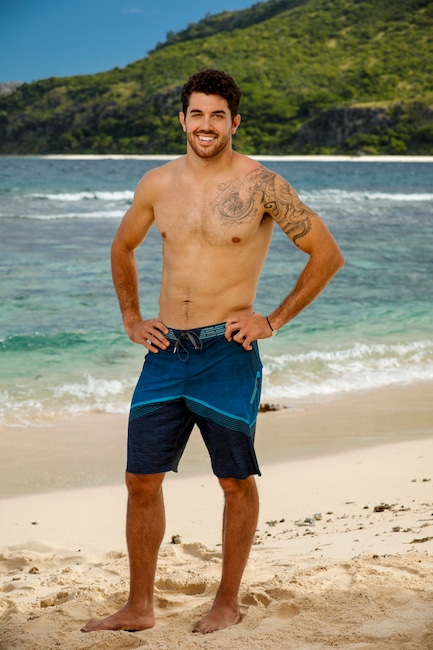 CBS
Season 38: Chris Underwood

The unexpected winner of Edge of Extinction, taking home the $1 million after being voted out early in the game thanks to the polarizing twist that allowed one play to re-enter the game right before the finals, Chris' season wrapped just days before season 40 began filming, making his return virtually impossible.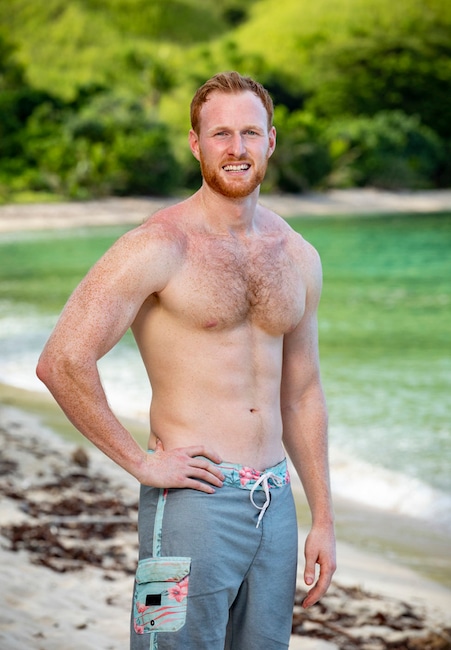 CBS
Season 39: Tommy Sheehan

The most recent winner, it was just too quick of a turn-around given the CBS reality hit's filming schedule for the school teacher to return, with the start of Winners at War starting just a few weeks after Island of the Idols finished its time in Fiji, before Tommy even knew he won.
Survivor's finale airs tonight at 8 p.m. on CBS.
var fbstarttime = new Date(); !function(f,b,e,v,n,t,s) { if (f.fbq) return; n = f.fbq = function() { n.callMethod? n.callMethod.apply(n,arguments):n.queue.push(arguments) }; if (!f._fbq) f._fbq = n; n.push = n; n.loaded =! 0; n.version = '2.0'; n.queue = []; t = b.createElement(e); t.async =! 0; t.src = v; s = b.getElementsByTagName(e)[0]; s.parentNode.insertBefore(t, s); }(window, document, 'script', 'https://connect.facebook.net/en_US/fbevents.js');
fbq('init', '1611373942516879'); fbq('track', 'PageView');
var fbendtime = new Date();



Original Content

Website Source