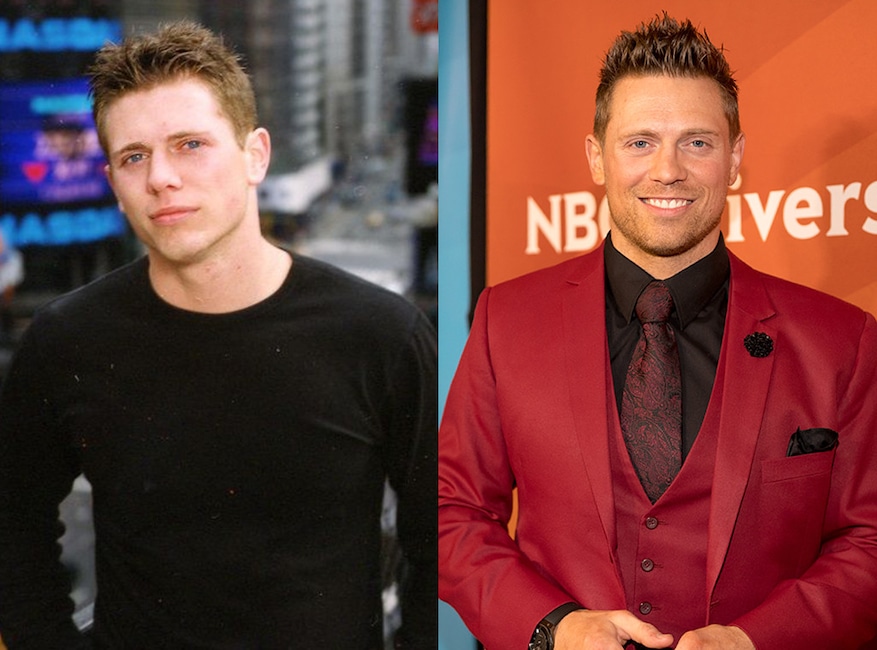 Life in a Challenge house has its perks. 
This season's iteration, The Challenge: Total Madness, and its war bunker set-up non-withstanding, signing on for the MTV series that started as a way to pit telegenic, engaging Real World contestants against those from the Road Rules franchise and has morphed into must-watch soap opera, incorporating casts from more than a dozen different reality shows usually means sunny climes, a sweet pool set-up and more than a bit of partying. 
The trade-off: there are no vacation days. Though there is one day each week free of physical challenges, "There are always cameras," MTV producer and vice president of series development Dan Caster told E! News last year. Because even when they're not competing, they're competing, the angling and strategy and gamesmanship just as key to avoiding elimination as athleticism and a knack for puzzles.
Which is perhaps why we feel such a void when they stop appearing on our TV screens on the regular. 
Because for every Johnny Bananas and Chris "CT" Tamburello there's a Coral Smith who hasn't slid on a Challenge t-shirt since her last appearance in Mexico on The Gauntlet III in 2008. (Though between Veronica Portillo's recent return and a seemingly nostalgic 2017 throwback, we're going to say anything is possible…)
In honor of tonight's premiere of Total Madness, we took on a gauntlet of our own. Okay, ours involved doing a little digging on social media, not mud wrestling, punching walls or using any manner of explosive devices. But, still…take a look at these Challenge greats who have decided to stop dangling themselves above oceans and start getting real.  
MTV; Instagram
Trishelle Cannatella

A fixture in the Challenge house from 2003 to 2013, known perhaps as much for her romance with model Steven Hill as her two elimination wins and one final appearance, Cannatella continued her TV career with stints on Fear Factor, Criminal Minds and 2005 small screen flick The Scorned. She played her cards right, making a living as a professional poker player, even placing third in the 2010 WPT Invitational Tournament, before love brought her back to her home state of Louisiana. 
"We had an outside ceremony under huge oak trees and lanterns. I was brought in by a horse and carriage and after we said 'I do,' a jazz band came out to play, and then we had a huge fireworks display!" she told TooFab of her 2017 plantation wedding to Louisiana Air National Guard fighter pilot John Heinsz. "It was really like a fairytale."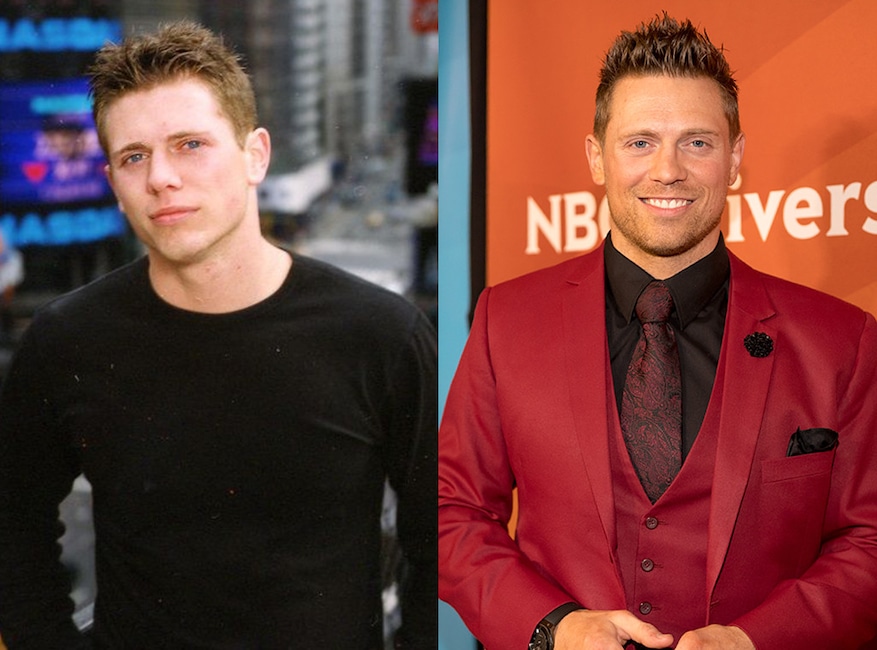 MTV; Getty Images
Mike Mizanin

Who knew The Miz would actually become a wrestling powerhouse? We mean, besides the Ohio native himself, who confidently proclaimed to MTV cameras, "The Miz is a character I created. He's basically a wrestling star. And he's ready for the big leagues." Nearly 15 years after his Inferno II victory, he's a WWE Champion with eight Intercontinental Championships and his own reality show on USA. 
Miz & Mrs.–returning for new episodes this summer–gives viewers a peek at his six-year marriage to fellow wrestler Maryse Ouellet and their daughters: 2-year-old Monroe and 6-month-old Madison.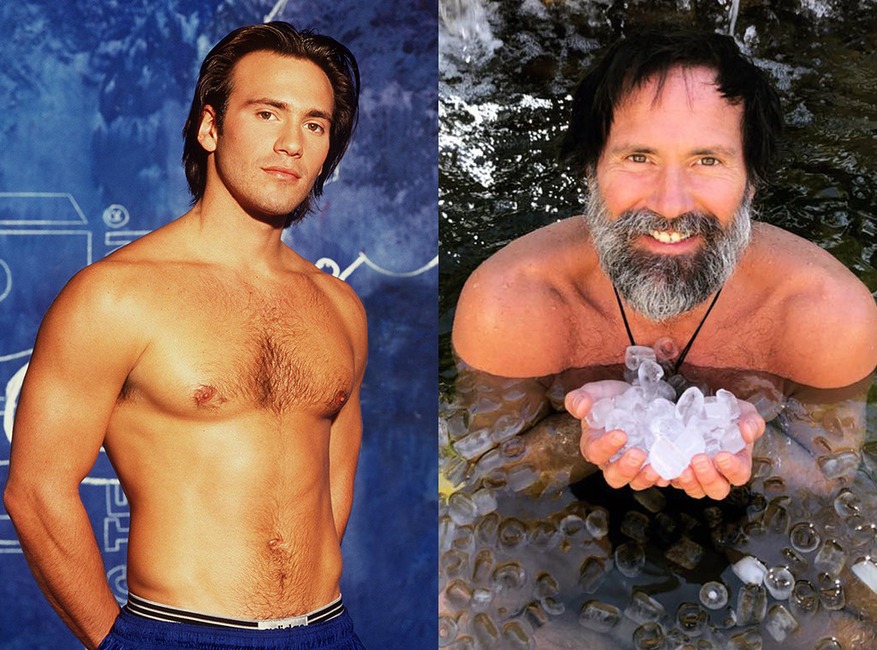 Getty Images/Instagram
Eric Nies

A winner of 2004's Battle of the Sexes 2, this Real World OG parlayed his fame as part of the first season's cast into a hosting gig on MTV's The Grind followed by a successful Grind workout series. Staying on brand, he still works in the health and wellness space after spending years experiencing all-night shamanic journeys in the Amazon, cliff-jumping in Fiji, chanting with monks in the Himalayas amongst other adventures. 
Offering guided cleanses and individual or group retreats, the Hawaii-based licensed Doctor of Pastoral Science and Medicine touts his work "as a life, health, nutrition and wellness facilitator, a spiritual guide, and an addiction rehabilitation facilitator for over a decade" on his website as well as his induction into the Television Hall of Fame as "one of the 'Pioneers of Reality Television.'"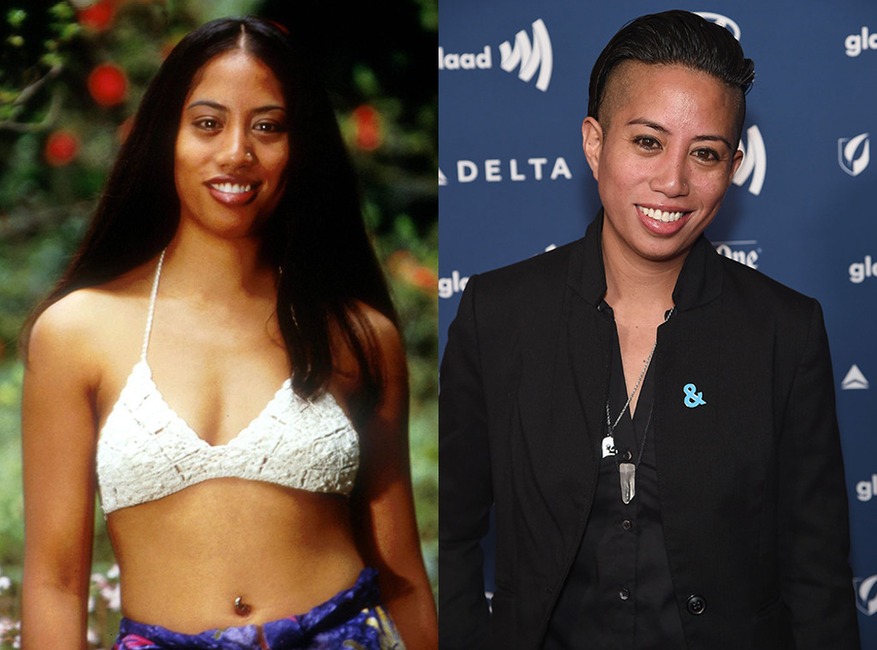 MTV/Getty Images
Ruthie Alcaide

Though the hard partying Real World: Hawaii alum hasn't returned to MTV since 2009's The Duel II, she did pad out her IMDB profile with a role in the 2018 film The Rainbow Bridge Motel plus plenty of work behind the camera as a production assistant. Dedicated to her hard-earned sobriety, the L.A.-based avid traveler gives lectures educating others on the dangers of substance abuse. And for dedicated fans, she can be found on Cameo offering well wishes and greetings for $35 a pop.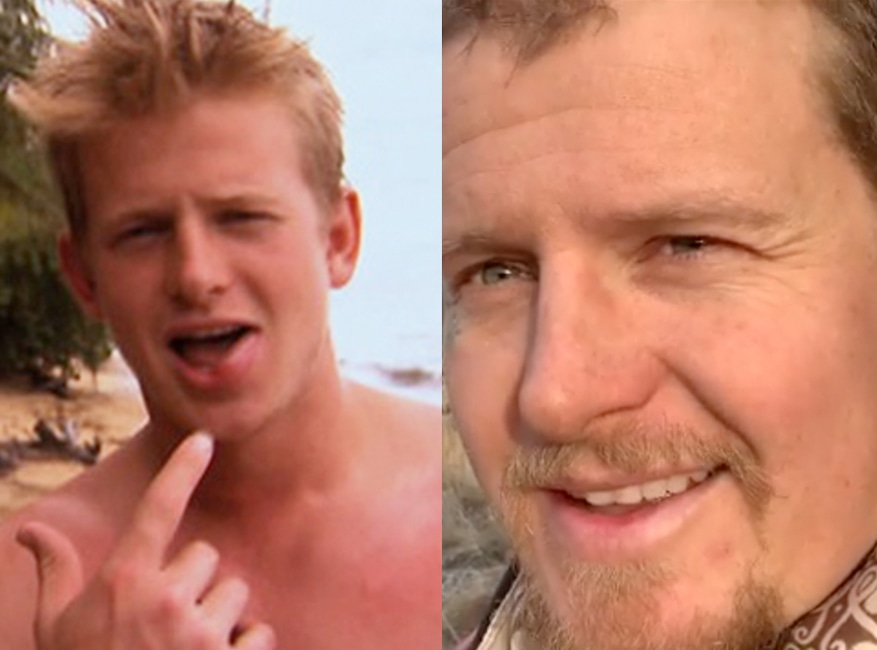 MTV, Abram Boise instagram
Abram Boise

Even before his swan song on 2015's Battle of the Bloodlines, the nine-time competitor had a TV exit strategy. Two years earlier, the artist joined up with musician brother Michael Boise to form Soundcolor Studios, a multi-media production space that offers studio time, editing and illustration services, earning its title as Montana's entertainment business of the year in 2019. The parts of his Instagram profile not dedicated to touting his construction projects serve as appreciation posts for new bride Rachel Missie.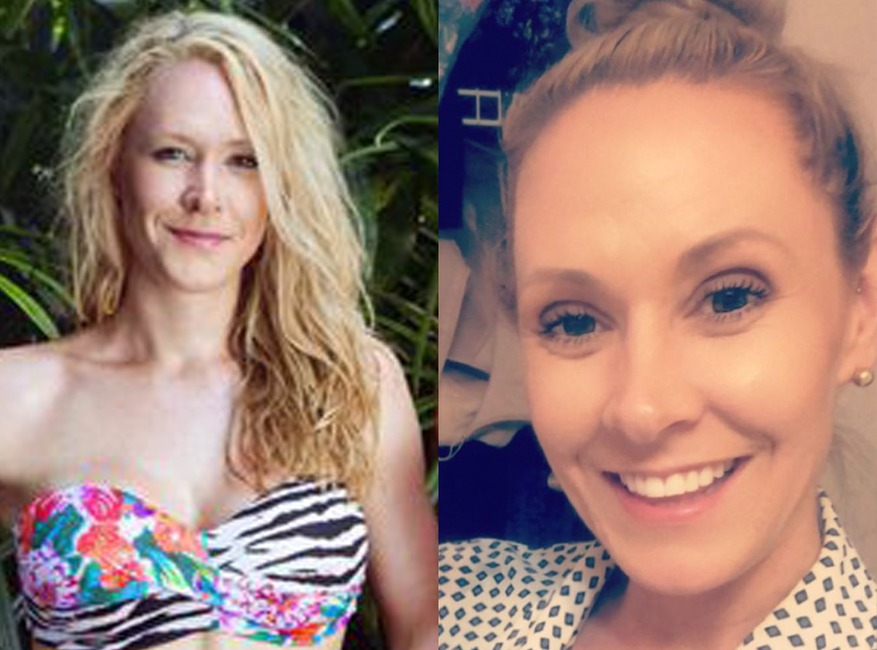 MTV, Paula Meronek Instagram
Paula Meronek

That would be Paula Beckert now, thanks, the Real World: Key West star having bade farewell to both her maiden name and her alter ego as cocktail-fueled Paula Walnuts. Since her last appearance (her tenth!) on 2013's Rivals II, the fan favorite and two-time champ wed Jack Beckert, welcomed son Atlas, 5, and daughters Athena, 4, and Aurora, 13 months, and built a career as regional officer manager for the Power Home Remodeling Group.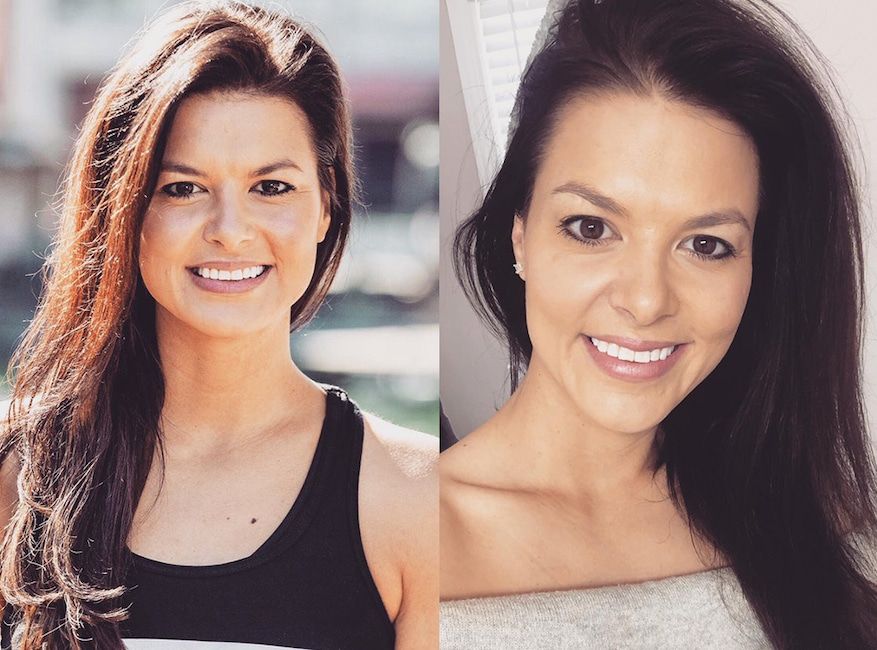 MTV, Tori Hall Instagram
Tori Hall

With ex-husband Brad Fiorenza making a splashy return in 2017's Vendettas–complete with an onscreen romance–the Road Rules alum, a two-time winner, has flirted with the idea of returning to the show that united them back in 2008. "I think that all these dads keep coming back and playing and they get the opportunity and I'm a firm believer that women can have it all: a career, strong education, raise babies, do challenges," the former pageant queen, now a talent acquisition specialist at ULTA Beauty, told Us Weekly in 2018. 
Though she's plenty busy with work and raising sons, Brady, 8, and Chase, 5, "I need to figure out who I am and what's left at the end of the day. The problem with putting your identity in someone else is that they eventually leave in one way or another. So I want to go back to my roots."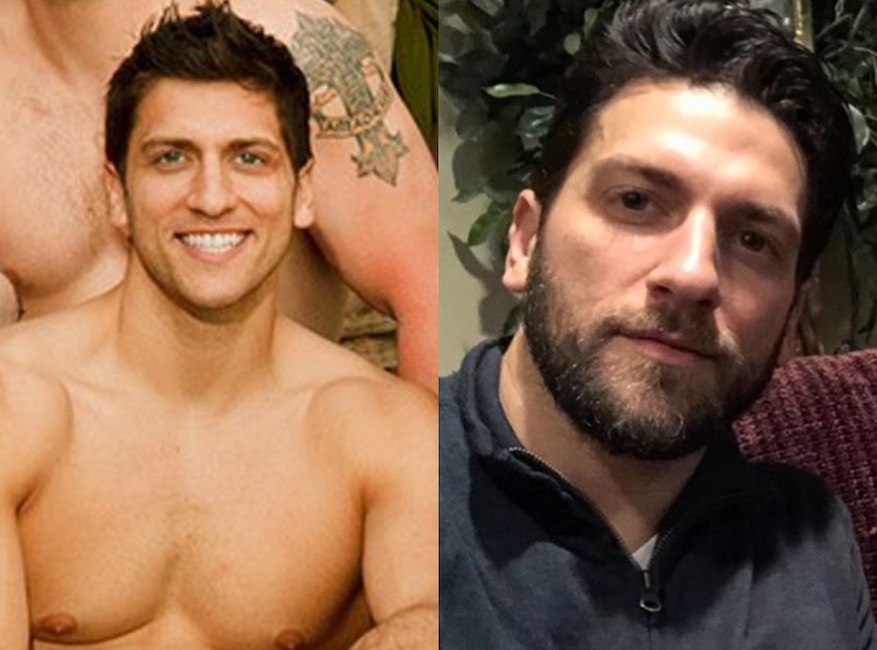 MTV, Kenny Santucci instagram
Kenny Santucci

A record holder for the highest number of consecutive final appearances by a man, the NYC-based Fresh Meat alum has been persona non grata on the MTV series since a reported 2011 incident. Not that he's really asking for an invite back. "If [the show] was like it used to be, where we had carte blanche to do our own s–t, then yeah, but to go back [now] and sit there and get tortured? For what, 60 or 70 grand that you have a chance to win?" he posed during a 2017 interview with the No Quitters Podcast. 
For now, the still-single "Mr. Beautiful" will stick to offering fitspo as a master trainer (for Reebok, TechnoGym), ambassador (for Michelob Ultra and FITAID) and creator of Body by Solace.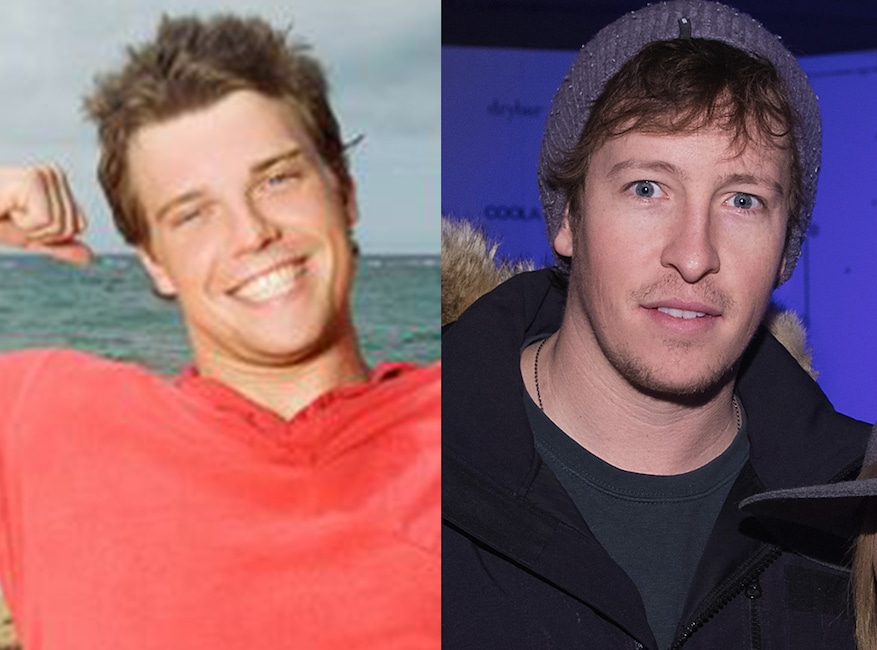 MTV, Mat Hayward/Getty Images for Tone It Up
Evan Starkman

Much like his still close pal Santucci, the two-time winner hasn't seen a Challenge house since 2011. Which is just as well, having kept plenty busy with his company, The Bait Shoppe, an agency he founded to "help creative teams bring their ideas to life."
Specializing in experiential marketing, their site touts their ability to improve whatever brands are already doing: "Sometimes, that involves conceptualizing an engagement strategy, or executing a perfect event. Sometimes that involves bringing an idea you already have to life or amplifying an existing content platform." Following a 2016 destination wedding in Mexico, he and bride Rachael have welcomed a son.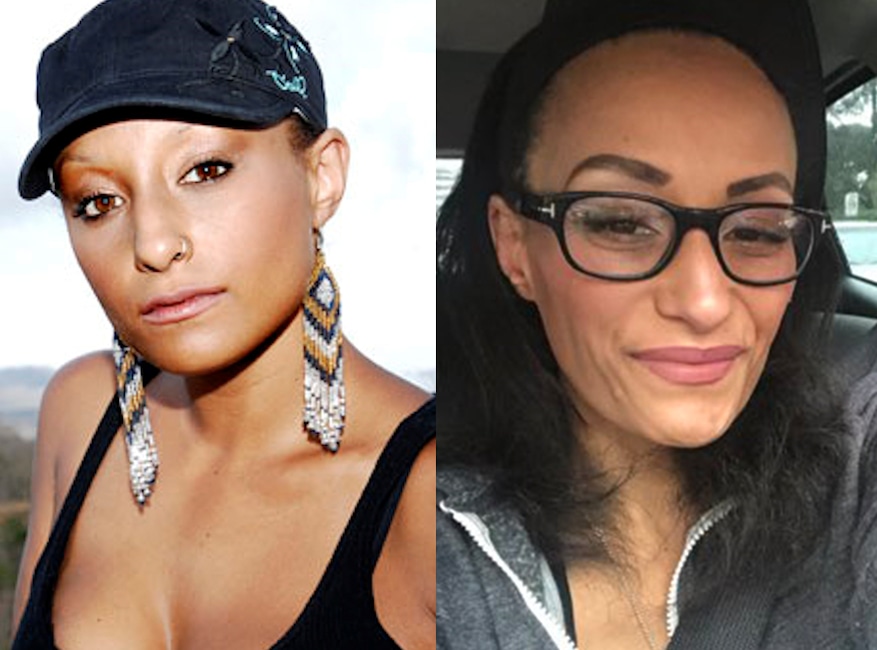 MTV, Coral Smith Twitter
Coral Smith

Sure, she made four trips to the finals, emerging victorious on 2002's Battle of the Seasons, but what truly made the Real World: Back to New York star a winner was her sharp tongue and a personality vibrant enough to score her gigs as a reunion and after-show host following the end of her six-season run in 2008. Today, she lives in San Francisco with her 6-year-old daughter Charlie and works as host of an Internet-based travel show and freelance writer.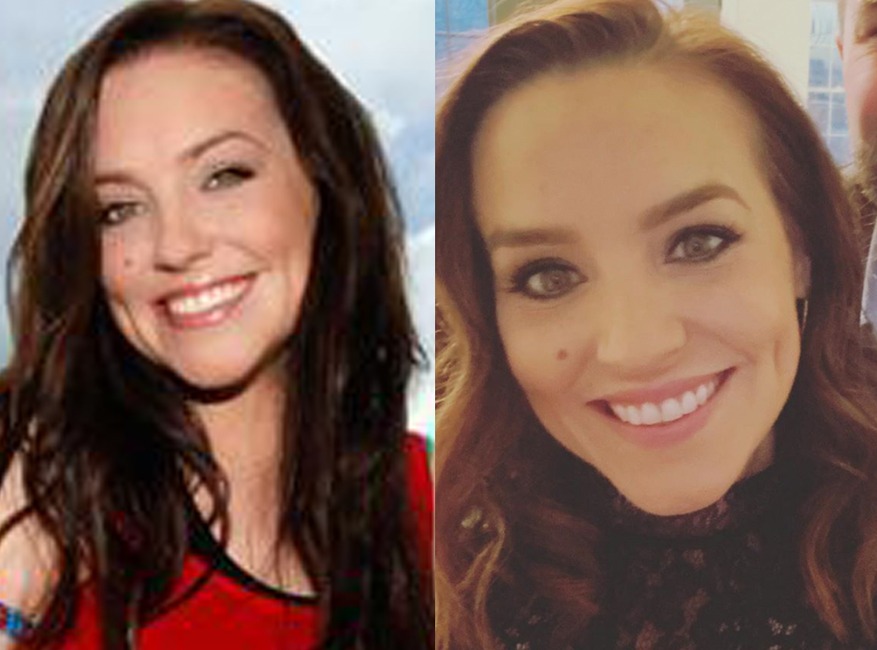 MTV, Katie instagram
Katie Cooley (née Doyle)

The bio on her design blog Decor Kate talks about her 4-year-old daughter Avery, her military vet husband Cory Cooley, who works in real estate and runs a marketing firm, and her job as a finance manager for a media production company near their custom-built Kentucky home. Not mentioned: her nine Challenge appearances, her reign as the Inferno queen and that time she lost her s–t on Veronica Portillo. Though she does give a nod to her "tell-it-how-I-see-it viewpoint."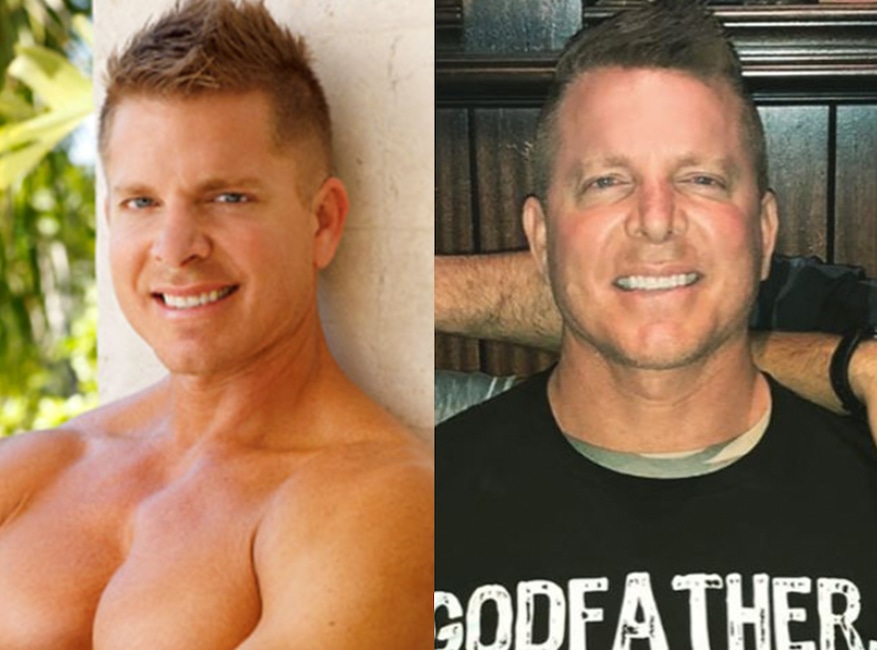 MTV, Mark Long Instagram
Mark Long

A member of Road Rules' inaugural season in 1995, he spent 13 years competing on six seasons, notching two wins. Though he hung up his bandanna in favor of a career as entrepreneur (developing the Pocket Protein supplement) and reality television producer back in 2012, he told Yahoo three years later, "I said on my last show that I was done, but like any true legend of the sport, I have gotten the itch again."
Noting his contemporaries have dubbed him "the Godfather", he continued, "I want all the big dogs on the show. I want the Johnny Bananas, I want the CTs, I want the Zacks, I want the Weses. No one is out of my range or out of my target. … I'm ready. I mean the time is right. I'm physically ready. I'm 6-foot-3, 210 pounds of twisted steel. I'm ready to do this."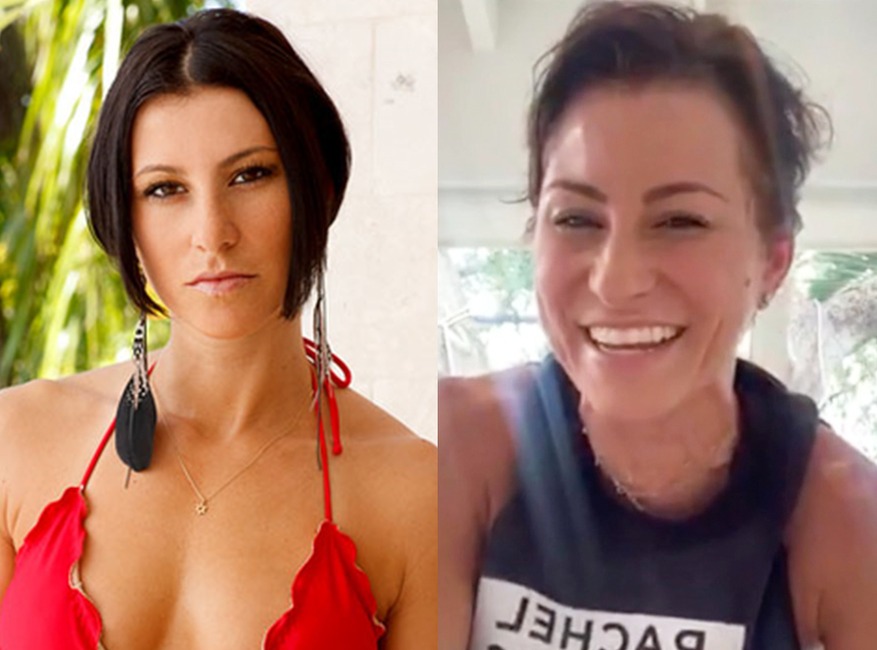 MTV, Rachel Robinson Instagram
Rachel Robinson

After two wins in seven seasons the former Road Rules standout is now crushing it as both a master trainer at Barry's Bootcamp in Miami and the founder of Rachel Fitness, a practice that espouses "not only changing the body, but changing the way you feel inside." She also offers plans that target the butt, legs, chest, back and abs and stylish athleisure.
Though her entanglements with Portillo and Aneesa Ferreira made headlines during recent seasons, her personal life is quite settled. Wed to Gee Beauty co-founder Natalie Gee since 2017, they share 2-year-old twins Jack and Jesse and 15-month-old Ari.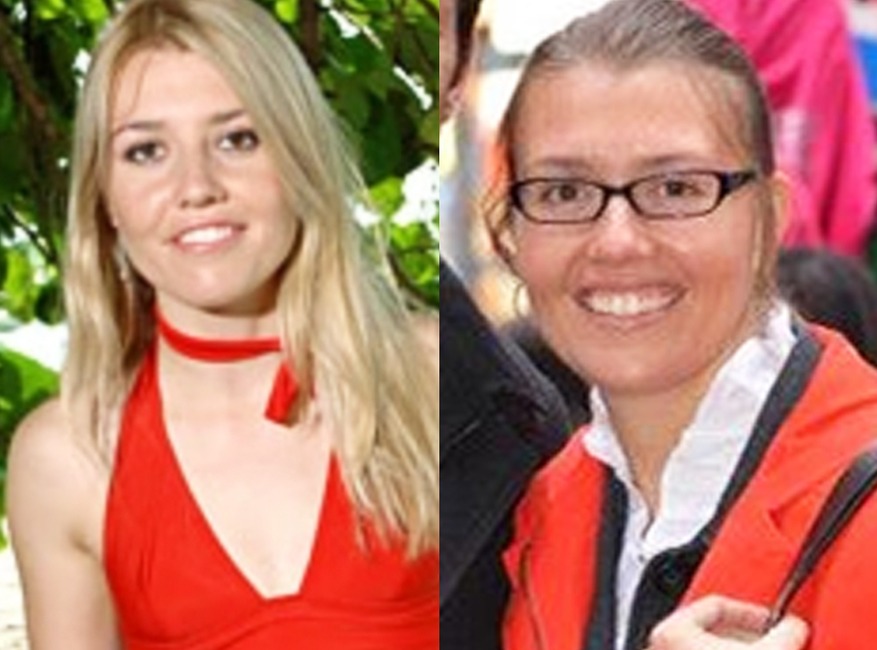 MTV, PlanetJulie.com
Julie Stoffer

Two years after her fifth and final appearance (on 2006's The Gauntlet 2), the once-sheltered Mormon girl from Provo, Utah and ophthalmologist husband Spencer Rogers, decided to try for a family and, as she shares on her personal website, Planet Julie, "my illustrious TV career came to a bitter sweet but welcome end."
Following stints in Wisconsin, Europe and Connecticut (where she earned her health sciences degree from UConn), they settled in California because, as she writes, "there is something about the California coast that you just cannot find anywhere else." There she focuses on raising Evelyn, 10, Westley, 8, and Forrest, 3, managing their various homes and, as she puts it, "a smattering of hobbies."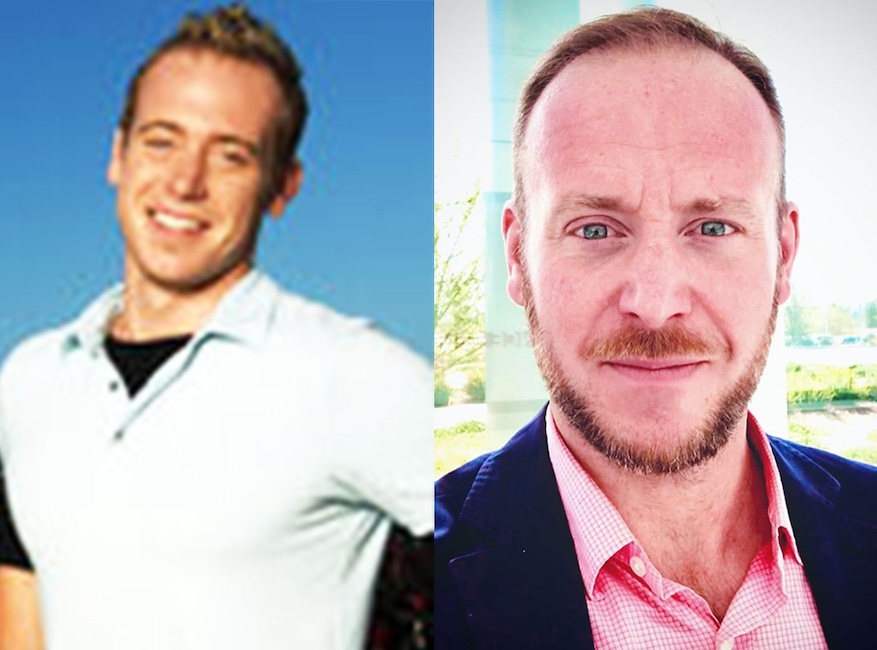 MTV, Tyler Duckworth Instagram
Tyler Duckworth

His background as a competitive swimmer and all-around stellar athlete (remember his marathon run on The Real World: Key West?) translated to two wins in four seasons for the Minneapolis native. Following work as a trainer and wellness consultant for the Boston Celtics, the Tufts University grad works in digital media marketing and strategic partnerships. His current gig has the L.A. resident overseeing special events for the Long Beach Museum of Art Foundation.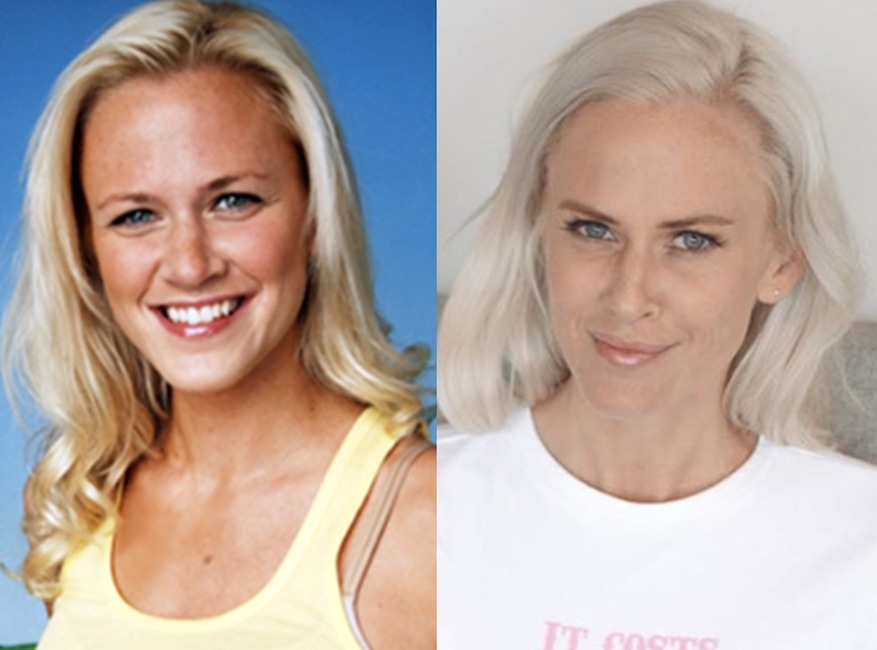 MTV, Susie Meister Instagram
Susie Meister

Pocketing winnings from two seasons, the sweet-natured Road Rules: Down Under competitor earned a PhD in religious studies and made a stab at on-air commentary. "I wanted to combine my love of television with my academic experience, and met with several agents who were willing to take me on as a client. I was interested in hosting shows, anchoring news programs, and appearing in on-air panel discussions," she wrote in a 2018 Medium piece. The drawback: she was told she had to portray herself as stridently conservative, something she couldn't bring herself to do. 
Instead she and husband Adam, a British audio mixer she met on The Ruins, founded the WAVE Podcast Network through which she hosts The Brain Candy Podcast with fellow Challenge vet Sarah Rice.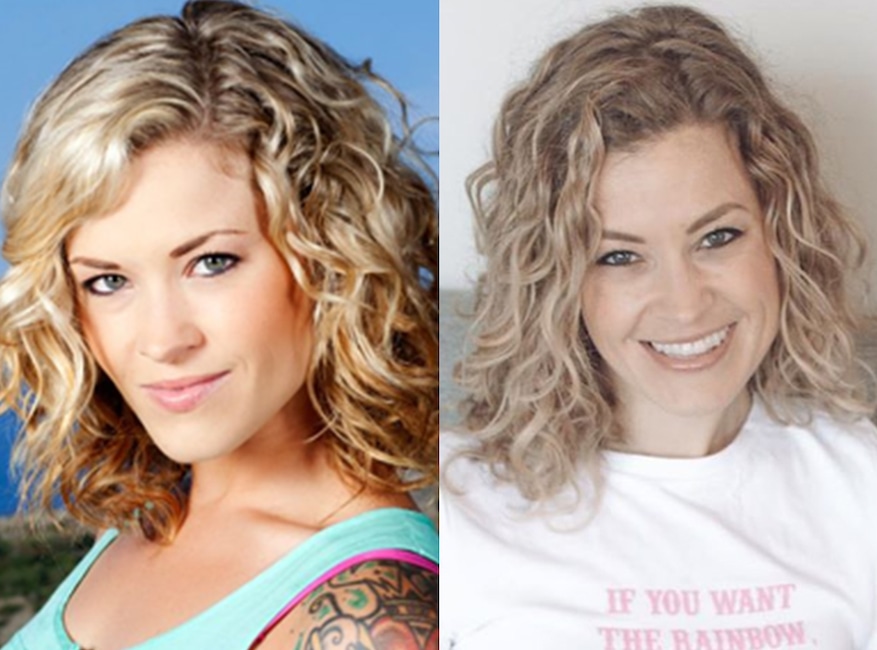 MTV, Sarah Rice Instagram
Sarah Rice

Done with the show since Rivals III partner Johnny Bananas claimed the entirety of their $350,000 prize in 2016, the newly single marriage and family therapy grad is still in the public sphere thanks to Brain Candy, a show meant to connect your left and right brain by discussing pop culture, literature, science and psychology. 
In between recordings and her frequent trips, she sells home decor, jewelry and illustrations on Etsy and engages in hobbies, she shares in her podcast bio, including "crossword puzzles, organizing, and all things 'witchy.'"
var fbstarttime = new Date(); !function(f,b,e,v,n,t,s) { if (f.fbq) return; n = f.fbq = function() { n.callMethod? n.callMethod.apply(n,arguments):n.queue.push(arguments) }; if (!f._fbq) f._fbq = n; n.push = n; n.loaded =! 0; n.version = '2.0'; n.queue = []; t = b.createElement(e); t.async =! 0; t.src = v; s = b.getElementsByTagName(e)[0]; s.parentNode.insertBefore(t, s); }(window, document, 'script', 'https://connect.facebook.net/en_US/fbevents.js');
fbq('init', '1611373942516879'); fbq('track', 'PageView');
var fbendtime = new Date();



Original Content

Website Source